I will convert PDF to Auto CAD, Sketch to CAD
Description
I am civil engineer cum CAD draughtsman, I specialize in 2D floor plan have many years of professional experience of preparing drawings in auto CAD for site plans, floor plans, elevation and sections.
so if you are looking for floor plan services or drawings for your building then don't worry you are at right place. I will provide you the professional service with affordable price.
please just forward your hand-drawn sketches, site area dimension, or reference images as well as your description of needs and we will provide you with professional Auto CAD drawings.
WHY ME?
· 100% Satisfaction
· Smart solutions to your technical problems
· High-quality and fast delivery
· 15+ years of experience
I can Deliver:
· Professional architectural drawings
· High quality photo realistic images
· Elevations
· Site plans
· Floor plans
· 3D Animation video
Please do not hesitate to contact.
NOTE -
1. Please contact us before ordering so that you know exactly what you will
get, especially if you have a hand drawn sketch.
Frequently Asked Questions
What is the difference between floor plan and layout?
As nouns the difference between layout and plan is that layout is a structured arrangement of items within certain s while plan is a drawing showing technical details of a building, machine, etc, with unwanted details omitted, and often using symbols rather than detailed drawing to represent doors,
What do floor plans measure?
Room dimensions are presented in width by the length. For example, a room that has a dimension of 12' x 16' means it's 12 feet wide (from side to side) by 16 feet long (from top to bottom). Rooms aren't always square, so make sure you understand fully how the room feels.
About the Seller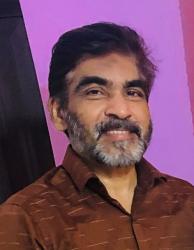 About me
Hi, my name is Sherif, Auto CAD Draughtsman for 2D Architectural drawings and SketchUp layout drawing and also providing SketchUp architectural 3D visuals for villas and commercial buildings. I have 20 years of experience in architectural 2D drawings and in detailing as per standard. I had been working in United Arab Emirates (DUBAI) for last 15 years. I am well experienced professionals, trustworthy and punctual. I am undertaking all of my work with affection and care. I can promise the projects in 100% guarantee with optimum level of quality. Your satisfaction is my goal.
General Info
India

October 2022

English , Hindi , Arabic , Malayalam
silver pack up to 500 sq-feet
$5
• 1 Drawing (2D) • Limit Details • 500 sq. ft. • Source File • layout sheet
gold pack up to 1200 sq-feet
$10
• 1 Drawing (2D) • High Level of Details • 1200 sq. ft. • Source File • layout sheet
silver pack up to 500 sq-feet
$5
• 1 Drawing (2D) • Limit Details • 500 sq. ft. • Source File • layout sheet